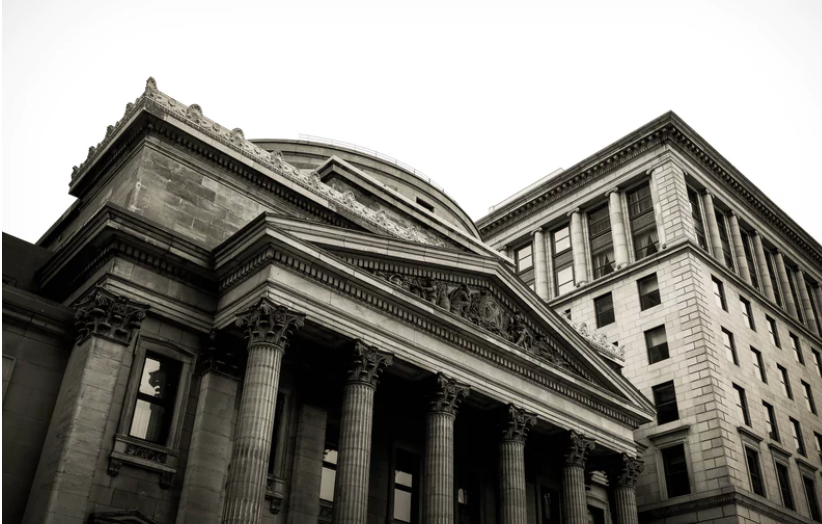 Buying a house is something that you do just a handful of times in your life if you're like most people — but paying a mortgage will be an event that happens every month, most likely for more than a decade and up to three decades of your life. You might not think too much about your choice of lender while you're in the process of buying a home (although the right lender can definitely make the process much smoother), but you may have cause to regret your choice or wish you had shopped around a little bit more after you're finally a homeowner and realize that your mortgage interest rate could have been lower or that your mortgage broker didn't appropriately explain the additional expenses of homeownership.
What do you need to do to pick the best lender for your mortgage loan, and how do you go about making that decision? We've narrowed down eight steps to take to find the best mortgage lender for your home loan.
Maximize your credit
Every lender is going to take your creditworthiness, typically measured by a credit score, into account when you start applying for a mortgage loan. Even if you're qualified for a VA loan as a veteran, which typically have much more flexible standards when it comes to down payments and credit scores, preparing yourself by boosting your credit as much as possible can only be beneficial for the deal you're ultimately able to secure.
You can obtain a free copy of your credit report once each year from the major credit bureaus, so take a look at what your report says before you even start shopping for a lender. If there are any outstanding or delinquent debts on your credit report, try to take care of those as soon as possible; eliminating them will increase your credit score. If you don't have any lines of credit at all, or the lines of credit you've established are relatively new, then you may want to consider securing a new credit card or two in order to boost your score. Make sure you're being careful with what you spend — if you can, try not to use more than about one-third of your available credit, and pay it off in full every month.
One significant way you can boost your credit score is to ensure you're making all of your payments on time for your current debts. If you don't have autopay set up for some of the basic expenses in your life — student loans, home utilities, credit cards, and so on — then make it a goal to get it established this month. Many of us have been guilty of forgetting a payment here and there, and autopay will help manage that tendency if it happens to be one of yours.
Save as much as you can
Your savings is another important component of your financial profile that lenders are going to consider when deciding what kind of loan and rate to offer you. And depending on the type of loan you get, you'll probably need to save up a down payment — anywhere between 3% and 20% of the total value of the home that you buy, which adds up pretty quickly, especially if you're aiming for that full 20%. Plus, there are closing costs, the expenses of an appraisal and inspection, title insurance, and other fees associated with buying a house that are often shouldered by the buyer, so you'll need to be prepared to take those on.
A savings account that grows over time is one way that lenders can gauge how financially responsible you are, so they'll be taking a close look at how much money you've saved and how well you've been able to increase those savings. If you haven't started saving for your house yet, there's no time like the present to bulk up your savings account as best you can; you'll be thankful that you took the time to pay attention to it when you're actually talking to a lender and working on securing that home loan.
Get referrals from friends
Just like any other service, mortgage lenders and brokers work with people in your community and network — so you should tap those customers to find out what they thought about their experience and whether they'd recommend their lender or mortgage broker, and why or why not. Start with the people you know who've recently bought a house (within the last year or two) and ask if they would mind talking to you about their lending options and why they ultimately chose the path on their homeownership journey.
Ask questions like, "What other mortgage brokers or lenders did you consider?" "What were the pros and cons of each of the options you thought about taking?" "What helped you decide on the lender or broker who got your business in the end?" Get a sense for whether they noticed any red flags or problems during the process, whether they got input from real estate agents or title companies about which lender or broker to use, and how happy they were with their decision in the long run. Write down a short list of the brokers and lenders you want to consider; this will be the start of a document that will become very useful to you as you journey toward homeownership.
Talk to industry professionals
People who have bought a house recently get one perspective of their mortgage broker and mortgage lender — but people who work in real estate every day usually see those brokers and lenders in multiple transactions and scenarios, so they might have a lot more information about what to do and consider when it comes to finding the best fit for you. If you already have a real estate agent or you know a friend of a friend at a title company, ask those folks what they think about different mortgage lenders and how effective one mortgage broker was over another in getting the deal to the closing table.
Some questions to ask your industry sources might include, "What lenders and brokers do you highly recommend, and which ones do you wish you didn't have to work with ever again?" "What are some of the typical problems that can emerge during the mortgage loan process, and how does a good mortgage broker deal with those problems?" "How can a lender make the transaction easier for buyers, and what are some red flags that the lender might make things more difficult?" "What should I be looking at besides mortgage rates and loan amounts when it comes to choosing a lender?"
Add any suggested lenders and brokers to your list of options. Remember, just because someone recommended one broker or lender over another doesn't mean that you have to go with that choice — but if your agent prefers working with a certain broker or lender because they address any mortgage snags quickly and efficiently, you'll want to at least consider it.
Examine your options
Some home buyers have more options than others when it comes to a mortgage loan. For example, military veterans are usually eligible for a VA loan, and those can be much more flexible and forgiving than a loan from a traditional bank. Similarly, credit union members can secure a home mortgage loan from their credit union, which often have more competitive rates than a traditional lender might offer. Depending on where you're buying, you could be able to tap a USDA (United States Department of Agriculture) loan, and some low-income buyers might find opportunities with an FHA (Federal Housing Administration) loan.
Then there are mortgage bankers and correspondent lenders, or even savings-and-loan or mutual savings banks — which aren't as widespread these days but tend to be intensely locally focused, so they can have very competitive rates. One of the best ways to get a handle on your different options is to talk to a mortgage broker, someone who is licensed to secure a mortgage loan on your behalf, typically from a number of sources. A mortgage broker might not be able to help you work through your credit union, so you may have to make a few separate inquiries, but if you find a mortgage broker who's come with a recommendation from someone you know, and then take it upon yourself to talk to your own bank or credit union on your own, you'll at least have a basis for comparison and can make an educated decision about what to do.
It's easy to get started with a mortgage broker — just reach out, tell them you're looking for a house, and ask them to help you review your options. You'll probably have to submit a plethora of paperwork, including past tax returns, bank statements, pay stubs, and much more, so pay close attention when your broker asks you for a document and provide it to the broker as soon as you can; this will expedite the process and help your broker find you the very best possible deal that they can secure at this point in time.
Look at online reviews
With your short list in hand, it's time to do a little bit more digging around the lenders and brokers you've unearthed through your research. There are several websites that aggregate online reviews for lenders, and you might be able to find reviews for brokers on Google or even Facebook. It might even be worth your while to check out the Glassdoor profile of your mortgage lender; you'll be surprised by what you can learn! Spend some time looking at the reviews for the brokers and lenders that seemed like the best possibility for you — pay attention to not only the overall rating and top reviews for the brokers and lenders, but also poke around in the lowest-ranked reviews.
Why? You can tell a great deal about a company or a service provider by looking at the complaints. If there aren't very many low-ranked reviews, that's a good sign, and you can also get a sense of where the pain points or problems might be with this particular lender or broker before you establish a relationship. It's usually pretty easy to tell whether low-ranking reviews were mostly the results of sour grapes, but if you start to see a trend — especially something like "the lender/broker was totally unresponsive during the loan process and I almost lost the house" — and it's repeated across several reviews, that's a good indication that you need to ask some pointed questions before you decide to go with one provider over another.
Compare rates and terms
Before you commit to your loan, ask your mortgage broker to provide a Loan Estimate for each lender (and each loan option with each lender, if you're considering different loan terms or conditions). This is a document that outlines how much you'll spend upfront and over time for each type of loan, formatted in an easy-to-read and easy-to-absorb manner that should make it much simpler to compare and contrast your loan choices.
Look at the rates and terms for each loan (and each lender), and consider the pros and cons of each. Maybe paying more upfront and less over time will be a better decision for you, especially if you're closer to retirement and will want to operate on a fixed income later in life — or perhaps you want to go the other way around, especially if you're early in your career and think you'll likely have raises or even promotions that boost your financial profile. There's no one loan that's perfect for everyone, so looking at the Loan Estimates will help you decide which one is closest to perfect for you.
Get preapproved
After all this research and preparation, it's finally time to make a decision about which lender has the best loan for your current home purchase. Once you decide which lender and which loan to use, ask your mortgage broker to help you get preapproved. With a preapproval, you can make an offer on a home that's taken much more seriously than a prequalification would be; a preapproval means that your lender has thoroughly examined your financial situation and is preemptively approving you for the loan, so the seller will have more confidence that you'll be able to follow through with the offer up to the closing table.
A preapproval means jumping through lots of hoops as a buyer; your mortgage lender may ask for even more documentation of your finances and request proof of your assets and expenditures, so be prepared to hand over whatever is needed. The preapproval will likely be set for a certain amount, and once you have it in hand, you can start shopping for a house!
Understanding your options and choosing the best lender, loan, and mortgage broker for your home purchase is a big process, but it doesn't have to be scary. Just make sure you do your research and get as many recommendations from your trusted advisors as you possibly can, and you'll end up with a decision that will help you find and keep the home of your dreams for years or even decades to come.